I really wanted to love this one! I love witches, and this is the second witchy book I've read this year that's disappointed me.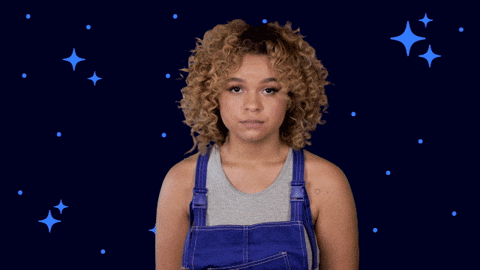 DNF @ 70%
I'm sad that I'm giving up on this one. It had so much potential, but ultimately I lost patience with it.
Many a reader have reviewed The Bone Witch and commented on the slow pace, world-building, and excessive detailing, and they're all right. This book is SLOW. Something that I didn't mind since I was listening to the audiobook, and I could listen to chapters at a time while driving, or during lunch, or anytime that I had a lull in my busy schedule of late. Plus, I didn't mind the world-building so much since in the beginning, it gave me Memoirs of a Geisha feels and I enjoyed seeing Tea's life during her earlier years.
There was also another perspective: small glimpses of Tea years later when she's a full-fledged bone witch, banished for committing some atrocity. She's raising dead monsters and seems to be on a mission to raise hell upon the world. I was all about that perspective. Unfortunately, it wasn't enough. I was patient for as long as I could possibly be, but NOTHING WAS CHANGING IN TEA'S LIFE. I mean, I liked learning about her lessons, the culture, the magic, the different characters. I also thought the writing was smart and thought-provoking. This world has many layers and lessons relevant to our world. But, I would've loved all that with some action thrown in.
I'm disappointed that I can't continue, because I want to see what Tea did and what she will do. I want to see what happens to the asha and how the underlying political tensions play out. I want to know which one of her loves dies. I want to know if that trans girl becomes an asha. I want to know what happens to her brother. I want to know what happens, if anything does happen. But, not enough to read another 30%, and not when for the past 20% I kept thinking about what I was going to read next. There are too many books.
Later, Tea.
Book Info
The Bone Witch

Genres: Young Adult, Fantasy
Format: Audiobook
Source: Overdrive
Buy on Amazon, Buy on B&N, Buy on iBooks
Goodreads


The beast raged; it punctured the air with its spite. But the girl was fiercer.

Tea is different from the other witches in her family. Her gift for necromancy makes her a bone witch, who are feared and ostracized in the kingdom. For theirs is a powerful, elemental magic that can reach beyond the boundaries of the living—and of the human.

Great power comes at a price, forcing Tea to leave her homeland to train under the guidance of an older, wiser bone witch. There, Tea puts all of her energy into becoming an asha, learning to control her elemental magic and those beasts who will submit by no other force. And Tea must be strong—stronger than she even believes possible. Because war is brewing in the eight kingdoms, war that will threaten the sovereignty of her homeland…and threaten the very survival of those she loves.